Although MSC is still a relatively new cruise line in the American market, the majestic Divina has been cruising out of Miami since 2013-since then she's been drawing more and more attention. Whether this is your first MSC experience or not, Divina will give you a wonderful taste of what the cruise line has to offer. On top of obviously being beautiful from the outside, you won't ever run out of entertainment once you're on board either.
The MSC Divina docked elegantly in the Caribbean.
Disclosure: This post may contain affiliate links at no additional cost to you. For more information see my privacy policy here.




1. Race your friends on any F1 track in the world
Whether you're an F1 fan or not, at least once during your vacation you'll have to try the race car simulator hidden inside the virtual world located on deck 16. Although an additional charge, most families opt-in for a package deal that lets them race the car all cruise long to try to top each other's times. The car will move back and forth, left and right and will rattle when you crash before setting you back on the track to start again. A must-do on one of your days at sea when you're around exploring the ship.
Tucked in the same room you'll even find a 4d cinema that plays different 3-6 minute short films suitable for all ages. As the chairs shake and the wind blows, the theatre will be sure to pull some shrieks and giggles out of all of its riders.
2. Eat like an Italian
All MSC ships boast an Italian pride when it comes to décor and layouts; however, Divina will take your taste buds on an Italian adventure as well! On deck 7 outside the photoshop and inside the wine bar, you will find the entrances to "Eatily".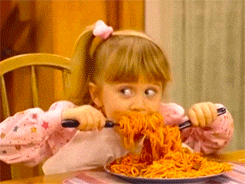 Pick one night to skip your dinner in the restaurant or buffet and reserve seating at this exquisite restaurant. One of actually two specialty restaurants onboard, the other being a sushi restaurant up in the disco, "Eatily" has everything you would expect from fine class dining with a large selection of Italian inspired dishes and wines.
3. Get Competitive
If you're looking for something a little bit more sporty to keep you entertained, inside the sports bar on deck 7 you can find a miniature bowling alley. This extra is also included in the same package as the F1 car. If mini-bowling doesn't get your blood flowing on the back of deck 16 you can find a sports arena where you can show off your sweet moves playing basketball, football or even volleyball. On the program, there are typically tournaments scheduled but even outside of the schedule you can almost always find a group of people looking to start a game of pick-up.
Pro Tip: Need to see the last few minutes of "the big game"? Even if you run into your dinner reservation, the sports bar is the only bar on the ship that also offers wings, burgers, and fries to go alongside its many types of international beers.


4. Watch the Sunset from the Garden Bar
Even though the whole ship is beautiful, there is nothing quite like sipping on your favorite fruit cocktail as you watch the sun go down. The garden bar is a definite hidden gem located at the back of deck 15. It displays not only a beautiful view of the sea behind but also an infinity pool that glass walls make you feel like you're floating off into the horizon.
In the evenings the DJ will occasionally make a showing to set the sunset to music, but even without the music, being an adult-only bar makes it one of the most relaxed bars around the ship.
5. Dance it Out to Your Favorite Tunes
The most important thing to do your first few days onboard is to not stop exploring! Divina will often surprise you with a new bar or lounge you didn't quite run into your first night partying. Each different lounges and bar specializes in different types of music, activities, and atmospheres. Whether you prefer the calmness of a live piano, the liveliness of Latino cha-cha and merengue or something somewhere in the middle, one of the 17 bars onboard will fit your style and dancing needs.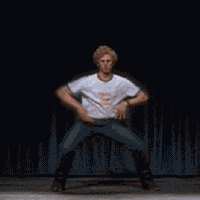 Pro Tip: Nervous at all about your dance moves? Not a problem. Check out the daily program to see the extensive list of the free dance classes offered by the professional dance instructors on board.
6. Get your photo on the Swarovski stairs
One thing you won't be able to miss once you board is the heart of the ship located right above the reception-A mouth-dropping, a beautiful atrium that is the centerpiece of the entire cruise ship. Decks 5, 6 and 7 are connected by shimmering Swarovski stairs that make the perfect backdrop for your formal night photos.
7. Try something new at the restaurants
Even though Divina finds it's home for half of the year in Miami, it still offers a very international experience-Especially in the food category. Every night in the restaurants you can find an array of appetizers, entrees, and desserts that might be a little different than what you're used to at home. Try a new appetizer, or even try two. You'll have the rest of your non-vacation life to go back to the salad, soup, and steak. (The best part is, they will probably let you order something new ON TOP of your steak as well!)
The perfect surf and turf-yes I had more than one serving.
8. Immerse Yourself into the Theatre Shows
The massive theatre holding 1,600 guests is sure to amaze. With acrobatics, contortionists, professional dancers, and singers coming from all over the world, the energy on the stage never seems to pause for the entire duration of the performance. In the daily program, you'll be able to decide from all different types of shows…operas, musicals, acrobatics, they have it all. Pick which type of entertainment you prefer most and immerse yourself into the world-class talent on board.
9. Enjoy some rest without the kids
Your children will beg you to spend more time in one of the multiple kids' clubs offered onboard. From age 3 to teens, certified personal are ready to take care of and entertain your kids while you get some much-needed personal time in. Don't worry they definitely won't get bored; with activities, games, dancing, parades and even some performances, their little minds will stay busy!
10. Jive it out at the Flower Glory Party
Dig deep into that closet and pull out your favorite bell-bottom pants and brightly colored tops! Just once during your cruise vacation, there will be an all-out celebration to the best jams from the '60s, '70s, and '80s in a far-out party. All ages will join into Boogey to the most famous tunes-all hosted by the animation team to create a totally groovy night at sea.
11. Shop like a professional
Love to shop but not quite sure when you're getting a steal and when you're just getting ripped off? Divina offers an onboard shopping guide that not only will brief you on what to expect in terms of shopping in each port of call, but also will take groups of shoppers out at each stop.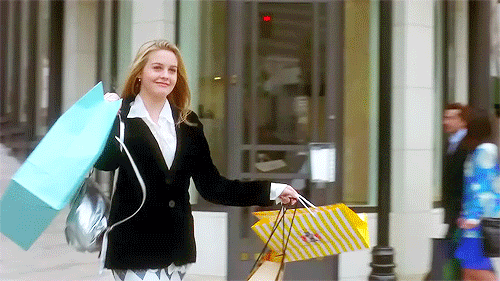 The knowledgeable guide will show you what's real, what's fake and what is better to buy in a different port. The last thing you want to do is spend a bunch of money on a piece of jewelry or local craft only to find the same thing is offered at a better price in the next stop on your journey. Bring back amazing souvenirs for your loved ones back home or even just spoil yourself a little! You can always find their office hours and number in the daily program.
12. Be perfectly accessorized for the Captain's Gala.
A large assortment of shops onboard will quench your need to shop til you drop while on board. From clothing and bags to candy shops, perfumeries and accessory boutiques, you will have no problem finding the perfect things to accessorize your look. As soon as your looking your finest, make sure to get your photo taken with the captain and enjoy specialty cocktails offered across the ship on this special gala evening.
13. Get your sweat on
The best thing about being on vacation is you finally have time for all those things you said you didn't have time for during your normal workweek. So looks like it's about time to get your workout on and finally go to the gym. What better way to do it than with an amazing open view at the very front of the cruise ship on deck 14?
When you decide you've done enough running for one day on vacation, connected is a delicious and healthy smoothie and juice bar to make sure you fill up on healthy nutrients…that is until you finally find your way back to the buffet located on the same deck.
(P.S. If you love smoothies, make sure to check out my review on the best blenders to take on the road!)
14. Strut like a model


What's the point of getting all dolled up if no one will see you, right? Professional photographers are positioned all around the ship ready to take studio-quality photos of you looking your finest. Choose from a variety of backdrops, colors, and poses and see all your photos in print before picking out your favorites. You can even order videos off all the events, galas and activities throughout your cruise to capture the joy of all your memories at sea.
15. Dance Around the World at the White Party
If you sleep through every other party, event, or activity there is, the White Party is the one not to miss. This party is hosted every single cruise and the white decorations aren't the only things that light up the night. A performance from the theatre's international dancers only kick starts the evening. The animation team will take you on a dance around the world featuring lively line dances featuring top hits from multiple countries of course never forgetting the ship's heritage by stopping by Italy as well! The party highlights and eludes a strong sense of pride for all the different nationalities on board.
The entertainment team post white-party!
Divina offers many amazing things to keep you pleasantly entertained on your vacation at sea, and all the more to explore once you're onboard yourself! Have you cruised on the Divina before? Have you tried out MSC? What do you think of the Italian style of the ships? Would you recommend it to your friends? Why or why not? Let us know in the comments below!
Make sure to subscribe below to get updated on the latest cruise ship and travel news! Are there any other ships you want to know more about? What about travel advice?! Let a girl know cause I bet I can help! Follow me on instagram or head to my "Home" page and send me a message! I would love to chat.
As always, God Bless and I hope to see you somewhere around the world.
Love, Kait
Still want to know more about cruising? See if these articles help!