At home, I'm an avid smoothie-er-whether it's a green smoothie for breakfast, protein shakes after lunch, peanut butter banana milkshakes or even a margarita in the evening with my tacos, the blender is probably my favorite kitchen accessory. The problem is they're big, bulky, difficult to clean and impossible to take on the road.
It didn't take me long to realize that a personal blender is the perfect travel accessory. Even if I don't know where I'm going to be, or where I'm stopping for lunch, it's nice to know I can make a meal shake no matter the time or location-park, car, airplane, you name it! Not to mention, if you're like me, you're constantly looking for the coolest and most convenient new travel accessory to take with you on the road anyways.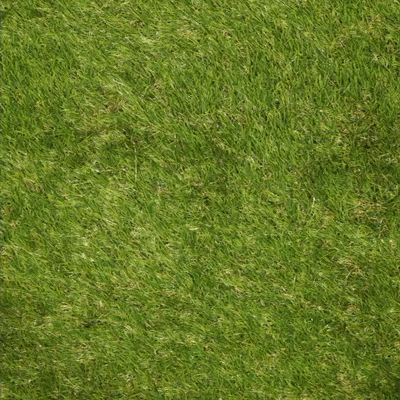 I decided it was about time I try to find a reliable, portable blender and stop wasting money on flimsy ones that are constantly breaking anyways. Here are the best ones currently out there on the market and why each one may or may not work for you.
Disclosure: This post may contain affiliate links at no additional cost to you. For more information see my privacy policy here.
A popular name brand I'm sure you've all heard of with pretty standard options when it comes to kitchen appliances.
Pros Reliable and affordable. Does the job and is small, but not so small you need to blend in segments because you can't fit all your food in.
Cons You'll need some kind of outlet as this model comes with a plugin instead of a battery of any kind. Too big and bulky to pull out when traveling other than when you're situated in a hotel room.
Price Point $
Who/What is it best for This kind of blender is best for the traveler who will be frequenting hotels or other types of rooms where a kitchenette or even an outlet is available. If you're planning on doing other types of traveling, it's awkwardly big and loud to use in public areas and of course, you'll always need access to a wall to plug it in. Better described as a personal blender and less of a travel blender.
Designed mainly for athletes but also good for people that have a hard time stopping for meals on the road.
Pros Decently affordable and really does a good job of making sure your shakes really are "lump-free". The bottom pops off (the actual part with the battery) so it's machine washable. Does not need a batter as it charges with a USB. Makes it great for the road as you could even charge it on your laptop. Also has a detachable blender bottom to make for easy cleaning.
Cons Even though great to take on the road, if you wanted to cut up any fresh fruit, veggies or even ice, this blender can't do the job. Specifically for liquids and powders.
Price Point $$
Who/What is it best for This blender works great for anyone that consistently uses powdered drinks (protein-meal replacement etc.) I find it quiet enough that when I'm traveling, instead of paying airport prices for a meal in-between flights, I pack the powder in the attached cup and fill up water from a fountain after passing security. Great when you have no access to electricity or are in a public area, or even when you want to drink your protein shake on the way home from the gym instead of waiting till your muscles are cold a little bit too late when you're home.
A stronger and steadier design than most other small blenders in the market.
Pros Despite being a little bit of a steeper price than the Hamilton, the ninja has well earned its name for single-serving blenders. Very reliable and sturdy and is stronger than most comparable blenders on the market. Cuts fiercely through anything and has no problem with ice.
Cons We still have that tricky problem where the bottom of the blender is attached to a cord instead of any portable charging method. I love my ninja and it is still my go-to blender over other portable models, but I don't take it on the road with me anymore cause it's too big and heavy for a suitcase.
Price Point $$$
Who/What is it best for Great blender for anyone that has a home base when traveling. Very similar to the Hamilton as it is not easy to carry around and not so quiet so best for use at a hotel, or maybe even a bedroom with an outlet. The portable cups are easy to clean and nice to carry around, but you wouldn't want to carry the base on an airplane.
Not attached to any strings-at least, not any cords that is. Offers the "best of all worlds" design as it is not only strong and portable but comes in colors of your choosing. Saving this one for last, cause it is my absolute favorite blender on the market right now. My go-to for travel and "cuteness" level.
Pros The blender of my dreams I've been waiting for. The entire blender system is only as big as the cup itself. This makes it so easy to put in a backpack for the road. Is strong for its size and can cut through ice and almonds. I've been able to make everything from fruit smoothies in the morning to margaritas in the evening with very little struggle. It is so quiet, I can blend on the airplane and in public.
Cons A small blender will (at least for now), always be a little less stronger than it's bigger competitors. Despite being powerful, there were times were my blade struggled to cut up what I put inside after a few months of use. After shaking the cup for a while to get the machine whirring again, I had no problem getting my shake blended but sometimes I had to be patient. Also, the charge does not last nearly as long as the Promixx.
Price Point $$
Who/What is it best for Pop Babies is best for anyone who won't have access to any kind of outlets. Whether you're camping, hiking or like me and live on a ship, this model, despite its problems, far out beats the competitors. It can still make your protein shakes but is useful when I want to blend up something a little colder that involves ice too. I did find I had to charge it a little bit more frequently, but since I'm never without my laptop, I could always plug it in while I was writing.
I genuinely believe in the very new future there will be so many more options in this market. Make sure to subscribe to my email list to stay in the loop as I keep this post updated. I'll also be writing other travel product reviews, how to travel on a budget, and all the other travel tips and tricks you have to know. Follow me on instagram to stay up to date with the adventure!
Have you tried any of these blenders and had good or bad experiences? Let me know what you think in the comments.
I'm off to make another smoothie…or maybe even a piña colada, we'll see ;) For now, keep traveling my fellow smoothie lovers. As always, God Bless and I hope to see you somewhere around the world.
Love, Kait